Politics
The ATF's Proposed Rules For Stabilizing Pistol Braces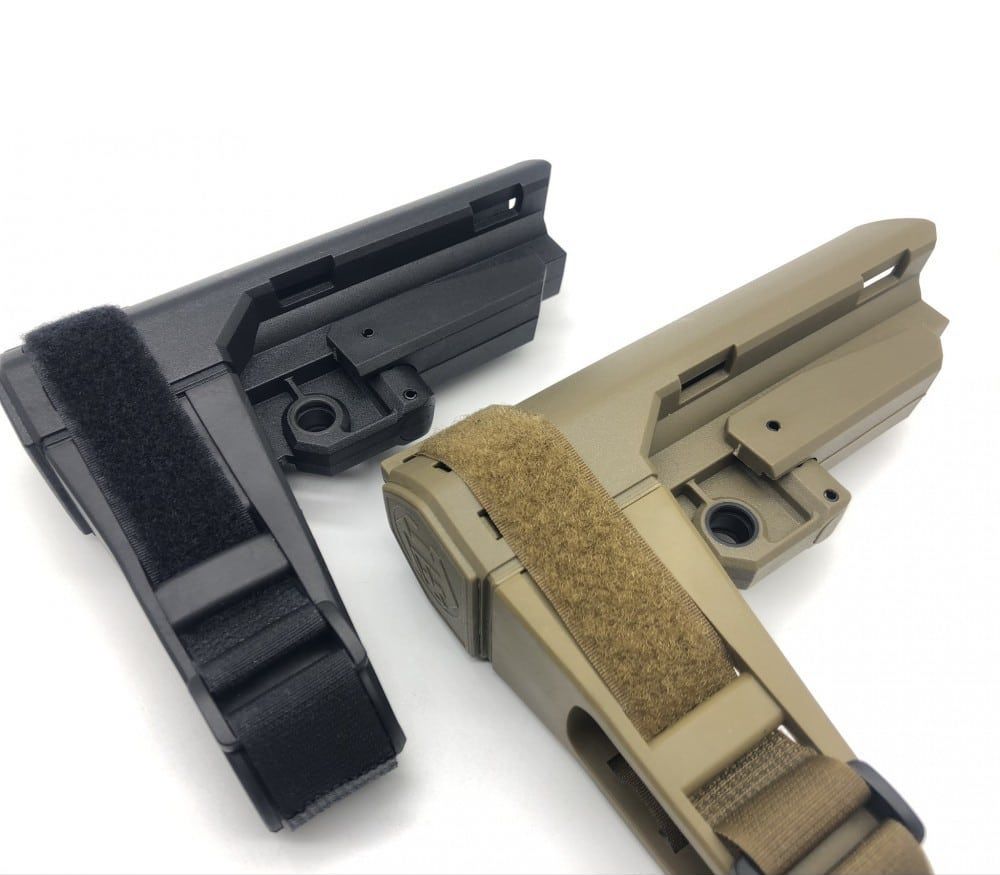 As of late December 2020, much has been written and said about a recent set of proposed rules for pistol braces by the ATF.  
Mrgunsngear has a comprehensive rundown on his YouTube channel
"The Truth About The ATF Pistol Brace Proposal Letter"
For those that have not heard about the proposed rule changes, here's an explanation of what it means from Cam Edwards of BearingArms.com.
In the ATF's proposed rule change, the agency outlines several supposedly objective factors that will determine whether a handgun equipped with a pistol stabilizing brace is considered a pistol or a short-barreled rifle that must be registered under the National Firearms Act.

The problem is that while the ATF outlines what those many factors are (caliber; weight; length; attachment method; and even after-market accessories like scopes and sights, to name a few), the agency doesn't provide gun owners with any specifics that would take the guessing out of whether or not the ATF would consider the gun a pistol or an item that must be registered under the National Firearms Act.

The draft proposal is full of weasel words like "may," "might," and "likely," but fail to provide gun owners with a clear standard and set of rules that can be followed. In fact, the ATF adds that "no single factor or combination of factors is necessarily dispositive, and FATD examines each weapon holistically on a case-by-case basis. Because of changes in design or configuration of a weapon or attachment, as well as future changes in technology, this list is not exhaustive and other factors may become relevant to a weapon's classification."

How are gun owners supposed to know if their gun is now considered an NFA item by the ATF? They can't, because the ATF makes those determinations on a case-by-case basis. If, however, the ATF decides that you're in possession of an unregistered NFA item, you could be facing a decade in federal prison.

So, the agency plans "to implement a separate process by which current possessors of affected stabilizer-equipped firearms may choose to register such firearms to be compliant with the NFA."
Stabilizing Pistol Braces Gun owners were asked to comment on the ATF draft and so I did.  Here's what I submitted to the Federal Register.
Losing my daughter Alaina in the Parkland school attack gave me a voice in the debate surrounding the Second Amendment. As a Commissioner tasked with investigating the tragedy, it was immediately clear that no infringement on the rights of law-abiding gun owners would have changed the events of that day. The latest proposed ATF regulations will do nothing to improve the safety or security of Americans. We must be vigilant against those that would take our liberties while offering nothing more than the illusion of safety. Comment Tracking Number:1k4-9ksi-kqaj
Join with me by making your voice heard.  To comment on the proposal, the public comment period ends on January 4th. Until then, the easiest way to submit your response is by visiting the Federal Register at this link:
https://www.federalregister.gov/documents/2020/12/18/2020-27857/objective-factors-for-classifying-weapons-with-stabilizing-braces
Once there, click the "submit a formal comment" button on the top right of the webpage. You'll have to give your full name and address along with your comment, and that information will be able to be viewed online.
You can mail your comment to:    
Office of Regulatory Affairs, Enforcement Programs and Services Bureau of Alcohol, Tobacco, Firearms, and Explosives
99 New York Ave. NE, Mail Stop 6N-518
Washington, DC 20226
ATTN: ATF 2020R-10
If you prefer to fax your comments, the number is 202-648-9741. Your fax must use at least 12-point font, written on 8 1/2 x 11 paper, be no more than five pages in length, and be signed by you along with your full name and mailing address.
Update 12/23/2020: As of this evening, it looks like the ATF is withdrawing their propsal after a flood of comments by gun owners.  As of 9:36 PM, there are 67,401 comments posted.  Thanks to folks like Cam Edwards, Mrgunsngear and many others, gun owners got the word and responded. Im doubtful weve heard the last from the ATF on this issue.  Perhaps the ATF is just Biden its time until 2021 in hopes of a friendlier executive in the White House.