Politics
Why gun owners should support Risk Protection Orders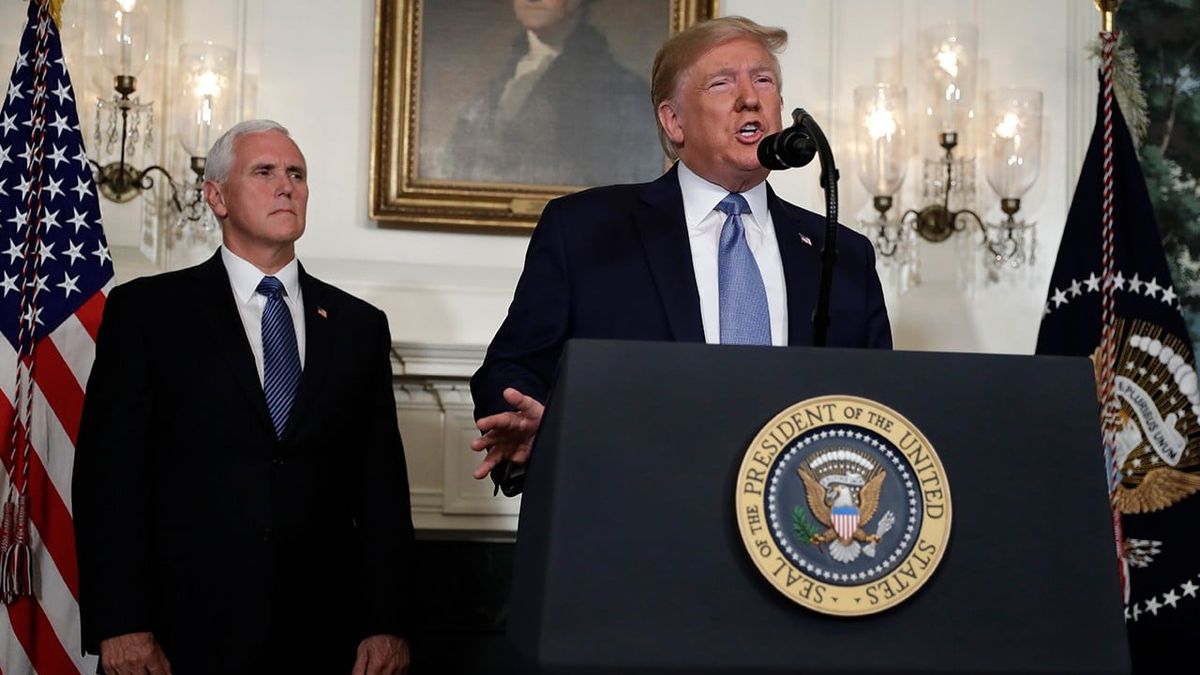 A little over a week ago, the nation was rocked once again by the evil mass killings in El Paso, TX and Dayton, Ohio. After each mass tragedy, calls for gun control begin even before the causes are understood. This time has proved to be no different.
In the wake of these senseless tragedies, President Trump has signaled his willingness to work with lawmakers to pass new firearms legislation. He specifically mentioned a willingness to look at background checks and Risk Protection Orders (RPOs), sometimes known as Extreme Risk Protection Orders or "red flag" laws.
Single-vector solutions to complex tragedies can and should be dismissed. Especially solutions that call for restrictions on the Second Amendment rights of law-abiding gun owners. Calls for bans of certain classes of firearms, closing so called gun show "loopholes", and other ineffective ideas should be rejected.
Lessons from Parkland
The response to the Parkland tragedy should be instructive. The complex causes of these tragedies demand comprehensive solutions. In Florida, in the days immediately after the Parkland shooting, our then Governor Rick Scott, convened experts experts in mental health, education and law enforcement. Less than three weeks after the tragedy he signed the Marjory Stoneman Douglas High School Public Safety Act into law. I was there to garner support for the bill and I was there as Governor Scott signed it into law.
The comprehensive nature of the Marjory Stoneman Douglas Public Safety Act (SB 7026) addressed the complex causes of these mass tragedies, including very important preventative measures. I have written extensively on preventative solutions here and here. Included in the legislative response to the MSD shooting, were provisions to create Risk Protection Orders (RPOs). Risk Protection Orders are sometimes known as Extreme Risk Protection Orders or "Red flag" laws.
Risk Protection Orders Defined
Essentially Risk Protection Orders allow for law enforcement to temporarily confiscate weapons or for an order to surrender them. In most instances, a request is made by law enforcement, but in some states a prosecutor, or a private party may initiate the process. A judge must approve any request. There is an excellent explanation of Risk Protection Orders over at USACarry.com.
Many of arguments against Risk Protection Orders & Red Flag laws made by Second Amendment advocates have been less than compelling. Due process are legitimate and must be addressed by lawmakers looking to create new or improve existing red flag laws. Dana Loesch has argued that Risk Protection Orders not only violate due process, but turn due process on its head.Lawmakers must include in any legislation with strong due process protections.
Growing Support for Risk Protection Orders
Nevertheless, a growing list of gun owners and Second Amendment advocates are calling for states to enact RPOs. Senator Marco Rubio (R-FL) sponsored legislation in 2018. Senator Rick Scott (R-FL) has written in support building on the legislation passed in Florida in 2018. Senator Lindsay Graham (R-SC) is pushing new bi-partisan legislation and even Representative Dan Crenshaw (R-TX) has also expressed public support. Conservative voices are also supporting RPOs. David French of National Review and also Ben Shapiro.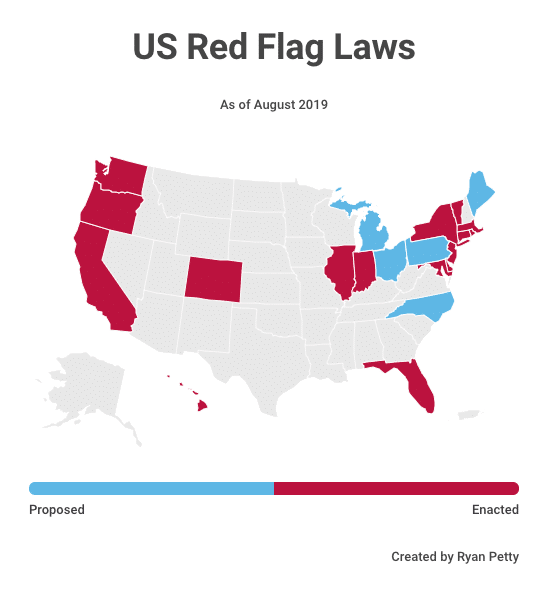 Recently, I debated the importance of RPOs with Cam Edwards of Bearing Arms.
As President Trump has signaled his willingness to make a deal on Risk Protection Orders, and these bills have bi-partisan support. Gun owners should actively work with lawmakers to craft the best legislation possible, protecting law abiding gun owners from civil rights and due process violations. To stand back and repeat the phrase "shall not be infringed" is dangerous and irresponsible. If gun owners take this approach, at this time of growing bi-partisan support, they risk allowing these laws to be crafted by the gun control crowd. 17 States currently have RPOs in one form or another, but not all RPO legislation is created equal.
In the next post I'll talk more about ideas that gun owners should push lawmakers to include in Risk Protection Order legislation.